The steps involved in each move are similar but the order in which they are required will vary with every client.
We will put together a custom move plan that will be your "roadmap to success".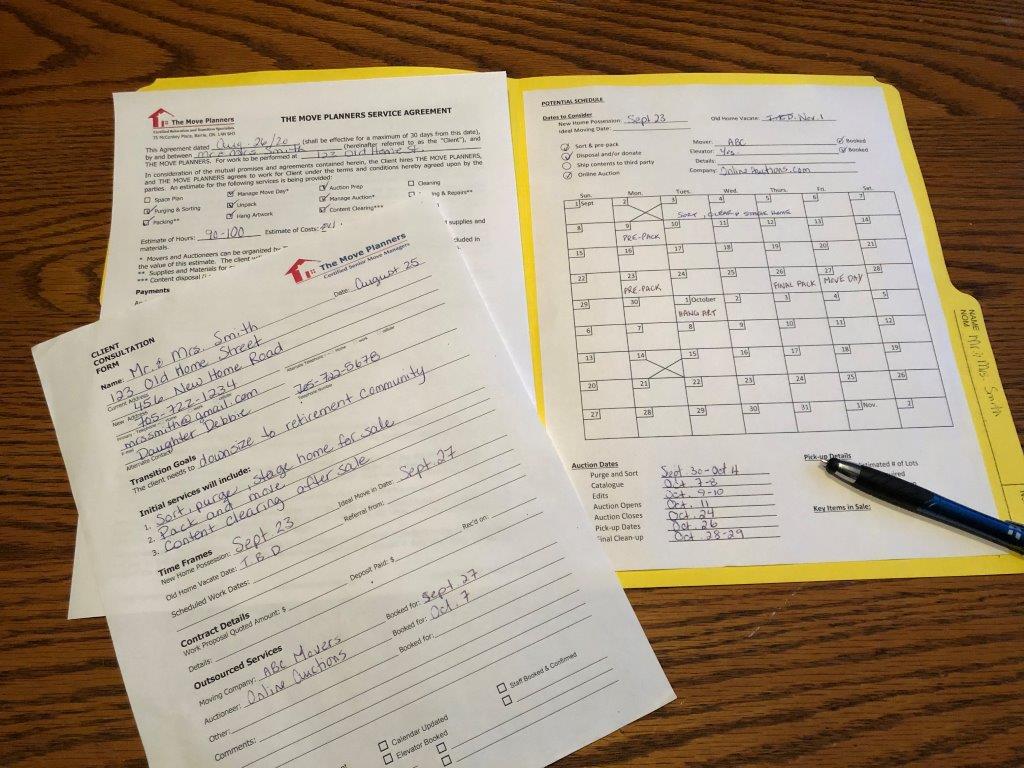 Our Move Managers minimize the feelings of chaos and stress associated with moving by proactively addressing all aspects of the move process.  We sit down with our clients and possibly their family members to determine the best possible way to organize and complete the move.  We will itemize the steps that are required to achieve the downsizing goals within the given time frames.  We will offer suggestions and coordinate the services that will be needed and set a schedule.
We can provide as many or as few services as the individual client needs and requests and the client may modify those requests at any time as the job progresses.
Each plan is totally customizable and can be added to or changed at any time throughout the project.  As the project progresses, the client may decide they need more help, or they may find that their family are able to do more than they anticipated.
A Move Plan often starts with measuring the new space and the desired furniture our clients wish to take with them.  We create a to scale floor plan to make sure their most treasured belongings will fit comfortably in their new space.
We provide the staff to assist with a thorough sorting of each area in the home.  We help determine what will make the journey to their new space and will ensure it gets packed with care.
Dealing with the unneeded home contents is another area that we specialize in.  Helping decide if they should sell, donate or dispose of the excess contents is a key part of a well managed move.  Clearing out the surplus content in the most cost effective way for our clients is always a priority.
Moving day can be entirely organized by our team.  We take care of booking the movers, elevators, etc.  We will be there to supervise the move truck and our team of staff will arrive at the new home in time to begin a complete unpacking service.
If the existing home needs to be sold we also offer staging services which will increase the value of the property and get it sold much faster.  In some cases this may includes minor home modifications such as removing wallpaper, giving the home a fresh coat of paint or clearing the clutter to make the space more appealing to the potential buyers.